Reinforce the Value of Your Work with Lockhart Professional Tax Folders
High Image Branding for Trusted Advisors Like You
Retain More Clients With Professional Tax Folders
Learn 5 Surefire ways to build client loyalty and improve your brand experience
Trusted Advisors use proven "High-Touch" client retention strategies and printed marketing materials to engage their clients on a personal, emotional level. While many firms are considering a paperless, "no-touch" or "low-touch" business model, wise firms recognize the need to improve their brand experience by creating memorable "touch-points" for their clients.  Don't risk becoming a disposable digital commodity that doesn't build client loyalty.  Invest in your brand and improve your bottom line. Present your work in a custom branded folder that gives your clients something they can feel, touch and hold.
Professional Tax Folders
Build Client Loyalty & Engagement with the Finest Custom Tax Folders on the Market
For 40 years, thousands of prominent accounting, legal and estate planning firms like yours have used Lockhart Presentation Folders and Tax Folders to deliver an image of excellence, quality and prestige into the hands and minds of their most valued clients. The vision behind Lockhart Custom Branded Folders has always been simple: Professional work deserves professional presentation – but the mission of Lockhart has never been just to sell custom folders; our core mission has always been to help people and businesses like yours elevate your brand's image and enhance the perceived and billable value of your work.
The Neuroscience of Print
See how the neuroscience of touch and print can help you gain and retain valuable clients
Lockhart's professional tax folders and custom presentation folders create a tactile, physical, and emotional connection in the hearts and minds of your clients. When you present your professional work in Lockhart's custom branded folders, you literally touch your clients on a deeper cognitive level than any form of digital media can.  Learn more about the power of printed media.
The Lockhart Difference
A Devotion to Quality You Can Feel
For almost half a century, Lockhart has been a quality-obsessed, family-owned American business that does everything in-house.  We do not outsource — and our expertise, culture and commitment to excellence cannot be replicated. With an average employee tenure of over 10 years, our production department possesses more than a century of experience in custom design and imprinting for clients ranging from individual CPA's, to Law Firms, to Big Four accounting firms. Our in-house designers provide free, bespoke graphic art services and we take full ownership of all design, production, quality assurance, packaging and shipping. When you hold a Lockhart presentation folder in your hands, you can feel our devotion. 
We believe so strongly in the exceptional quality of our work and in the talent of our art department, that we invite you to schedule a free design consultation with one of our degreed graphic artists.  Call, email or schedule an appointment today!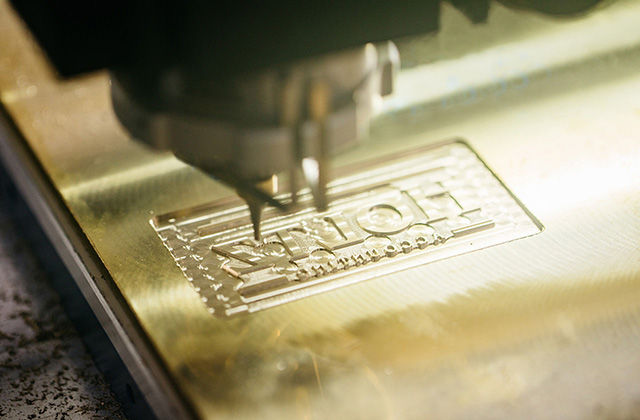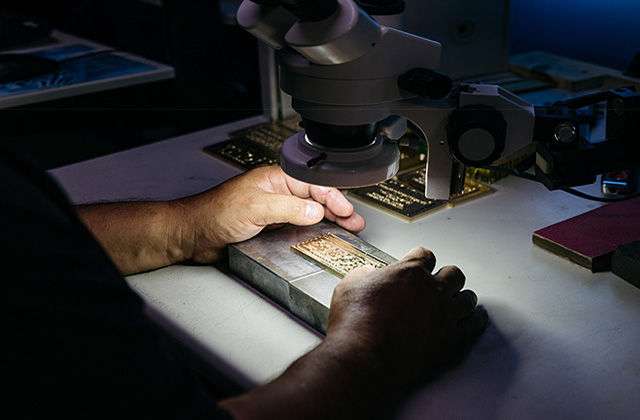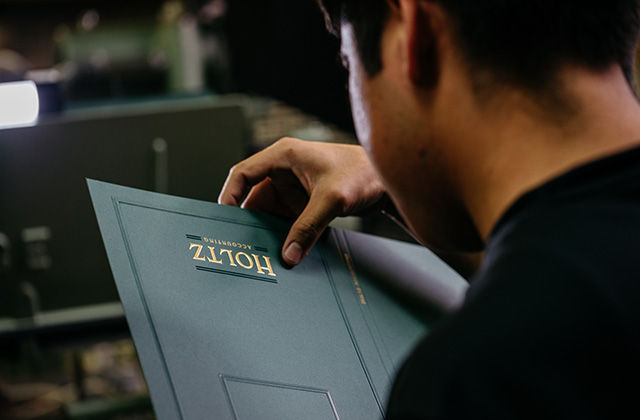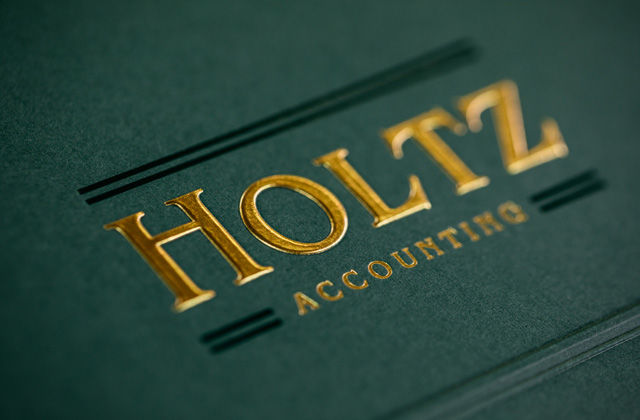 Need Design Help?
It can help to visualize a design or talk to someone about your design ideas to help you choose the best imprinting and folders for your business.
Want Folder Samples?
Our free folder sample kit includes a variety of our most popular presentation folders with examples of our exclusive embossing and foil stamping techniques.
We're available by phone 800-966-2709​, Monday - Friday from 8a.m. - 5p.m.