Custom Tax Folders
Our Personalized Tax Return Folders Help You Retain Your Clients
Lockhart's prestigious, patented Custom Tax Return Folders and Tax Presentation Folders help your firm project an image of quality and distinction creating a memorable, physical, tactile experience for your clients that reinforces the high value of your service, and leaves them with an indelible, lasting impression of your work. Lockhart Tax Return Presentation Folders are quite simply, a class above, without peer, and made from the finest cover stock available, custom milled exclusively for our most discriminating clients, and backed by Lockhart's 100% Satisfaction Money Back Guarantee.
Preview your custom folder design with our interactive folder designer: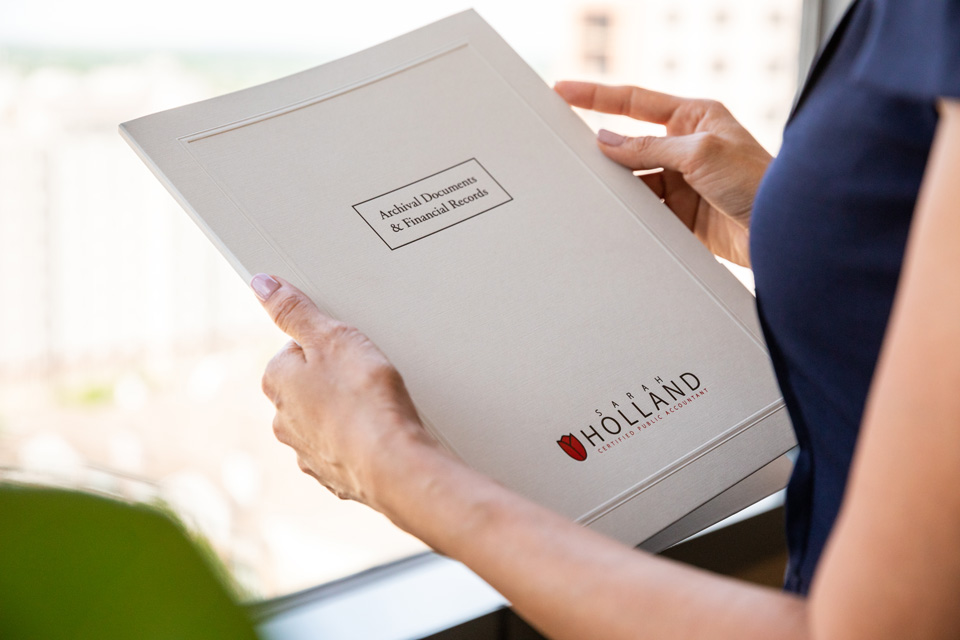 Prestige Folder™
Holds up to 200 pages
Pre-assembled and ready for use
Use Lockhart's versatile double pocket folders to reflect your firm's value whether delivering client documents or providing marketing materials to prospects.
Expanding FastenerFolder™
Holds up to 250 pages
Binds with a fastener for large documents
The idea behind this popular Lockhart folder is "one size fits all". The expandable spine molds to fit the size of the document whether a few pages or up to 250 pages.
Hidden Bind Folder™
Holds up to 100 pages
Binds with staples or fastener
The binding is both hidden and built-in on this top-bound folder. The result is both extreme function and a very high-end appearance sure to impress.
Invis-a-bind CoverSet™ (Top Bound)
Holds up to 120 pages
Binds with staples or fastener
Our Invis-a-bind folders are made with our thicker 160# custom-made paper and conceal the binding for a professional and elegant presentation.
Conventional CoverSet™ (Top Bound)
Holds up to fastener capacity
Binds with a fastener for large documents
Works for any size document …. from your smallest to the very largest. An excellent solution for those monster tax returns.
Tablet CoverSet™
Holds up to 80 pages
Binds with staples or fastener for large documents
Professionally present your tax returns in this top bound "flip-up" folder style. The concealed binding results in a very professional, user-friendly presentation.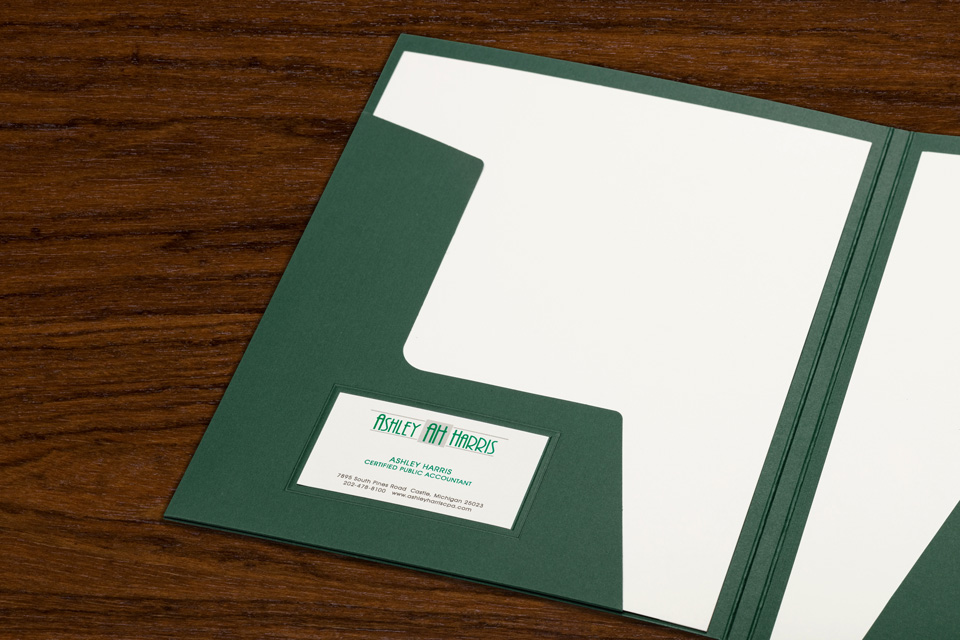 Platinum Folder
Holds up to 100 pages
Pockets have tape pre-attached for easy assembly
The perfectly fitted folders will give your documents that extra professional touch reflecting your attention to detail.
Portfolio Folder
Holds up to 325 pages
Landscape single pocket folder
A distinctive no-assembly folder that will provide a functional solution for your clients and impress at the same time.
Presentation Envelope
Branded envelopes with custom printing
Add the finishing touch by presenting your Lockhart folders in these elegant matching envelopes.
Need Design Help?
It can help to visualize a design or talk to someone about your design ideas to help you choose the best imprinting and folders for your business.
Want Folder Samples?
Our free folder sample kit includes a variety of our most popular presentation folders with examples of our exclusive embossing and foil stamping techniques.
We're available by phone 800-966-2709​, Monday - Friday from 8a.m. - 5p.m.