Estate Planning Binders & Folders
Presentation Folders for life's most important documents
As a qualified estate planning attorney, you have devoted years of your practice to the complex and emotionally demanding work of estate planning for your most affluent clients and their heirs. So much of your important work requires that you present an image of trust, calm and measured wisdom in the midst of difficult life circumstances. So when you prepare your estate plan, wills, trusts and beneficiary designations – remember that this document will direct the administration and distribution of your client's deepest wishes and most important assets, to spouses, children, siblings, and other beloved heirs. 
Your goal with these documents is to help answer life's most important questions, clarify and simplify difficult subjects, and eliminate uncertainties. So when you are distributing the documents that contain the final balance of a life's work, remember that your work is also a memorial, and be sure that physical document you deliver into the hands of your clients will ensure peace of mind and embody a sense of history. Lockhart's prestigious, estate planning presentation folders and binders will help your firm project an long lasting image of class and distinction, and create a cherished, physical archive for your clients that will touch both hands and hearts, and remain in the family long after your work has finished.
Preview your custom folder design with our interactive folder designer:
Portfolio
Holds up to 500 pages
Landscape single pocket folder
A distinctive no-assembly folder that will provide a functional solution for your clients and impress at the same time.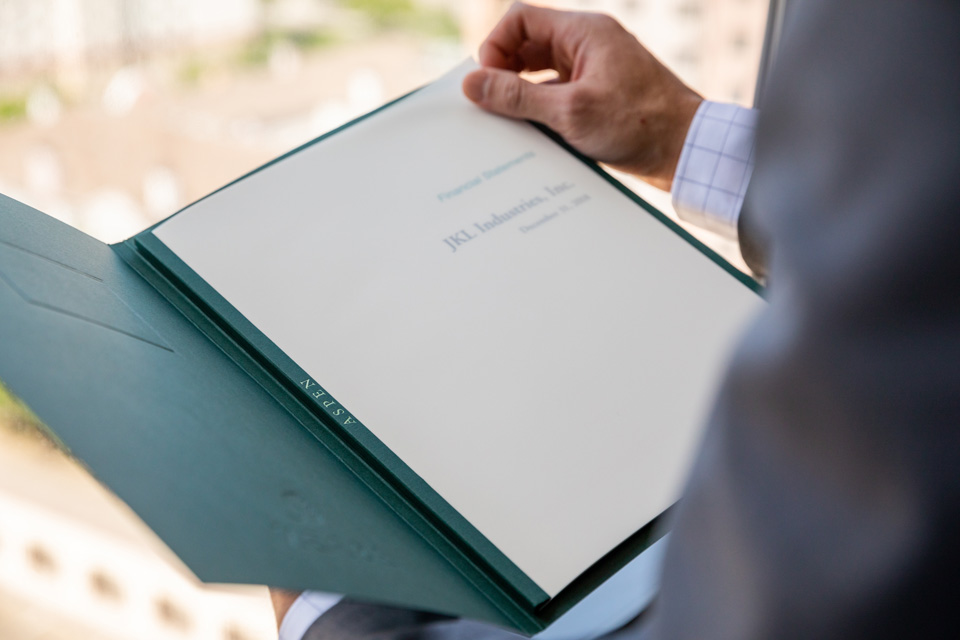 Invis-a-bind CoverSet™
Holds up to 120 pages
Binds with staples or fastener
Our Invis-a-bind folders are made with our thicker 160# custom-made paper and conceal the binding for a professional and elegant presentation.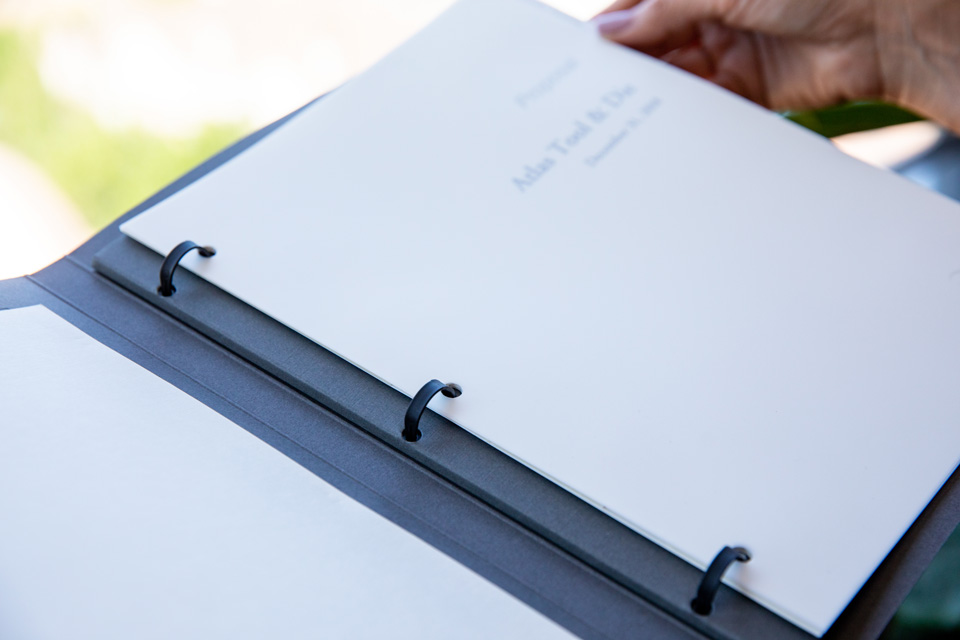 Ring Binder™
Holds up to 140 pages
Binds with plastic rings
Turn classic 3-ring binder into a powerful expression of your firm's image. The landscape version also works great for presentations.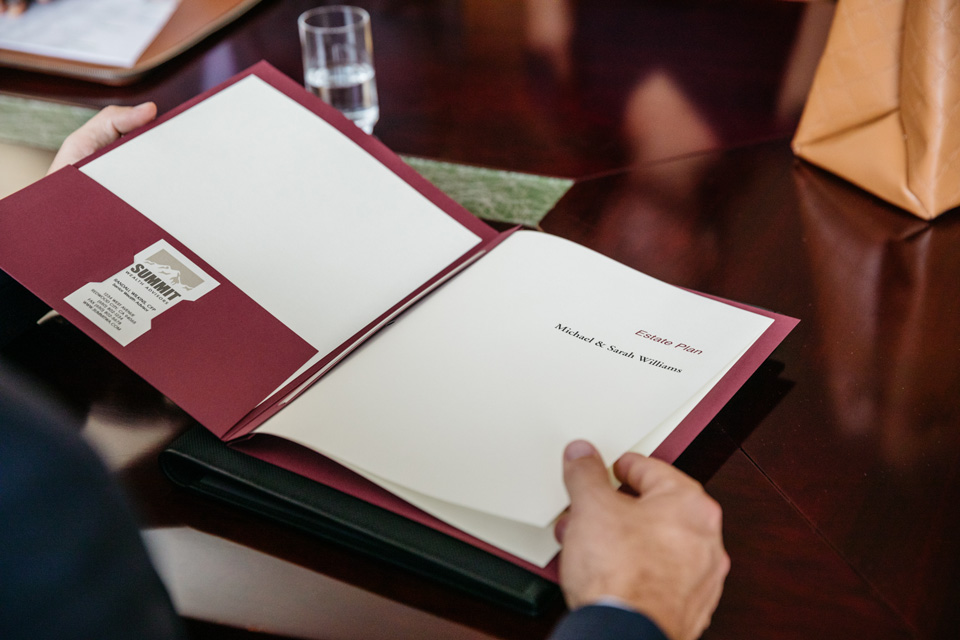 Conventional CoverSet™
Holds up to fastener capacity
Binds using fastener for large documents
Works for any size document …. from your smallest to the very largest. An excellent solution for those monster tax returns.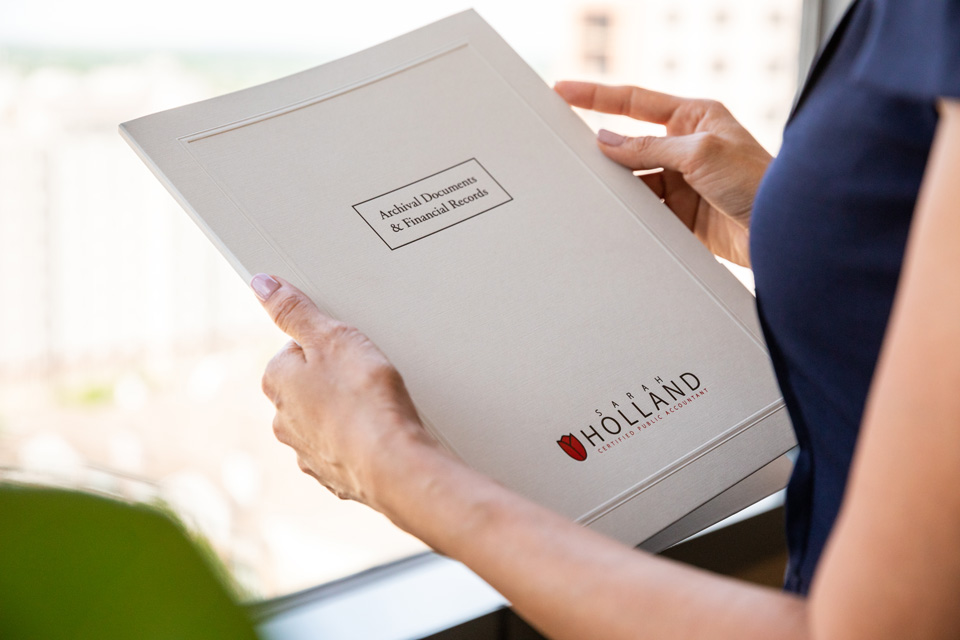 Prestige Folder™
Holds up to 200 pages
Pre-assembled pocket folder
Use Lockhart's versatile double pocket folders to reflect your firm's value whether delivering client documents or providing marketing materials to prospects.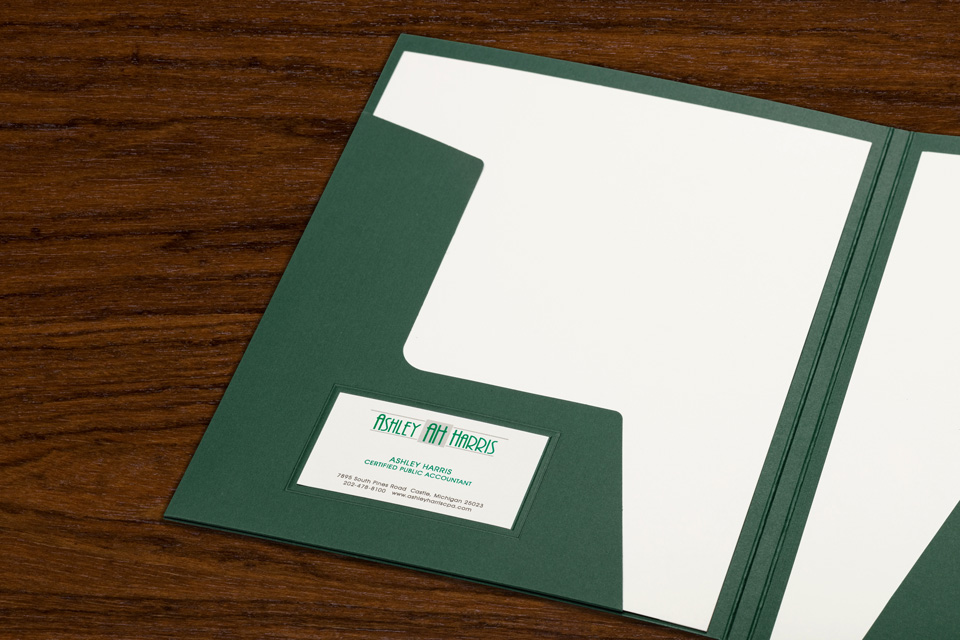 Platinum Folder™
Holds up to 100 pages
Assemble yourself to accommodate various needs

The perfectly fitted folders will give your documents that extra professional touch reflecting your attention to detail.
Need Design Help?
It can help to visualize a design or talk to someone about your design ideas to help you choose the best imprinting and folders for your business.
Want Folder Samples?
Our free folder sample kit includes a variety of our most popular presentation folders with examples of our exclusive embossing and foil stamping techniques.
We're available by phone 800-966-2709​, Monday - Friday from 8a.m. - 5p.m.