Custom Pocket Folders
Unique pocket folders that express the quality of your work
Dress your work for success with the finest branded custom pocket folders on the market. Impress the quality of your brand into the mind's eye of your clients with Lockhart's trademark printing and prestigious paper cover stocks. Our thicker, custom-milled papers allow for deeper embossing and more pronounced, crisp logo imprinting and our unique customization options allow you to print your firm name or logo on the spine, back cover or inside pockets. Organize and categorize your reports and presentations in the expandable single pocket folder of our classic Portfolio Folder, or arrange your work in one of our two double pocket folders: the Prestige or Platinum models.
All of our custom pocket folders are available in a variety of colors, combinations, sizes and styles. Whether you are presenting tax returns, business reports, proposals, wills, or trusts, Lockhart's unique pocket folders will improve the impact of your presentations, feel more luxurious in your client's hands, and leave a lasting legacy of the value and importance of your work. To determine the best style for you, order a free sample pack or set-up a free design consultation today. 
Professional Single Pocket Folders and Double Pocket Folders
Customizable 1 pocket folders and 2 pocket folders for presentations
Prestige Pocket Folder™
Distinguished 2 pocket folders
Holds up to 200 pages
Pre-assembled pocket folder
Use Lockhart's versatile double pocket folders to reflect your firm's value whether delivering client documents or providing marketing materials to prospects.
Portfolio Pocket Folder™
Expandable 1 pocket folders
Holds up to 325 pages
Landscape single pocket folder
A distinctive no-assembly pocket folder that will provide a functional solution for your clients and impress at the same time.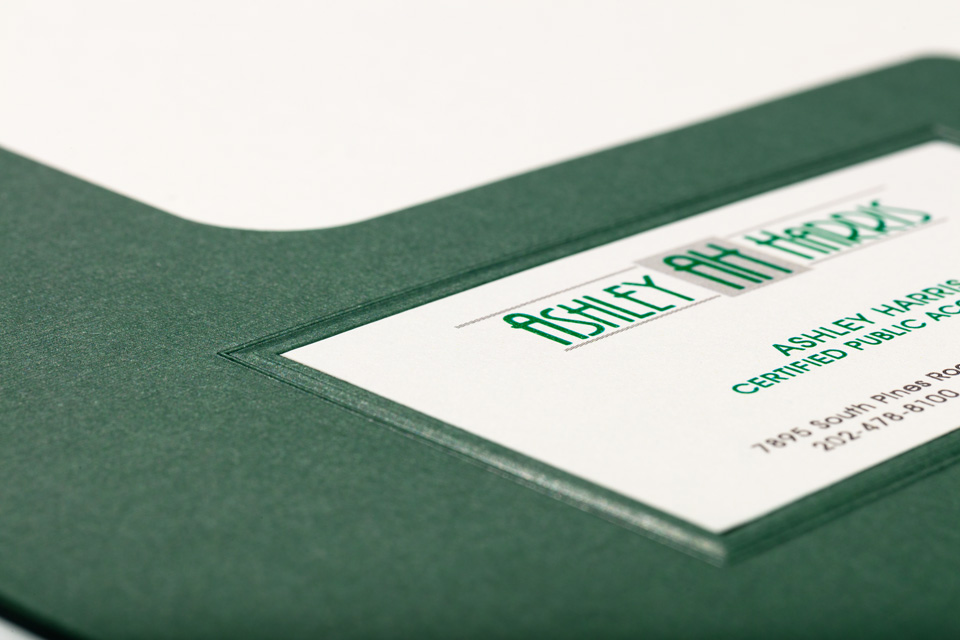 Platinum Pocket Folder™
Modular 2 pocket folders
160# cotton cover stock for archival quality

Holds up to 100 pages

3 pocket sizes and 3 folder sizes
These perfectly fitted pocket folders will give your documents that extra professional touch reflecting your attention to detail.
Need Design Help?
It can help to visualize a design or talk to someone about your design ideas to help you choose the best imprinting and folders for your business.
Want Folder Samples?
Our free folder sample kit includes a variety of our most popular presentation folders with examples of our exclusive embossing and foil stamping techniques.
We're available by phone 800-966-2709​, Monday - Friday from 8a.m. - 5p.m.